On Saturday 25th April an event happened which shook the world and its impact will be felt for years to come. In the small, mountainous country of Nepal, a massive 7.8 magnitude earthquake struck and instantly affected the lives of at least 8 million people and counting.
More than 7,000 people have been confirmed dead and many have been left homeless. Even those with homes still standing have been sleeping on the street as they're terrified by aftershocks and the fear that another earthquake could hit any second.
Nepal's major cities, including the capital Kathmandu, have been badly damaged and rural areas near the epicentre and Mount Everest have been completely cut off by avalanches.
How can you help?
At Diana's we believe it's the time to share and you can help us, help Nepal!
Join us on Saturday 30th May at The Ruby Lounge for a fundraising night dedicated to raising money for the Nepal Earthquake Appeal.
We want to send a message of solidarity and hope to Nepal, so we're hosting an evening of food and music to share smiles and laughter, the embodiment of humanity.
There is something for everyone with our Indian and Vegetarian buffets before boogying the night away with our live DJ on the dancefloor.
To support those who have been devastated by the Nepal Earthquake, tickets for the event will cost just £10 with every single penny raised going to Nepal.
Under 5's are free so you can bring the whole family along for a fun night, while supporting a fantastic cause and giving the Nepalese people our help and hearts.
Book you tickets for our fundraising night by contacting:
Anita: 07894 751 388
Raju: 07990 997 321
Nita: 07979 178 934
You can also support Nepal by donating to the event's JustGiving page (link removed as no longer active).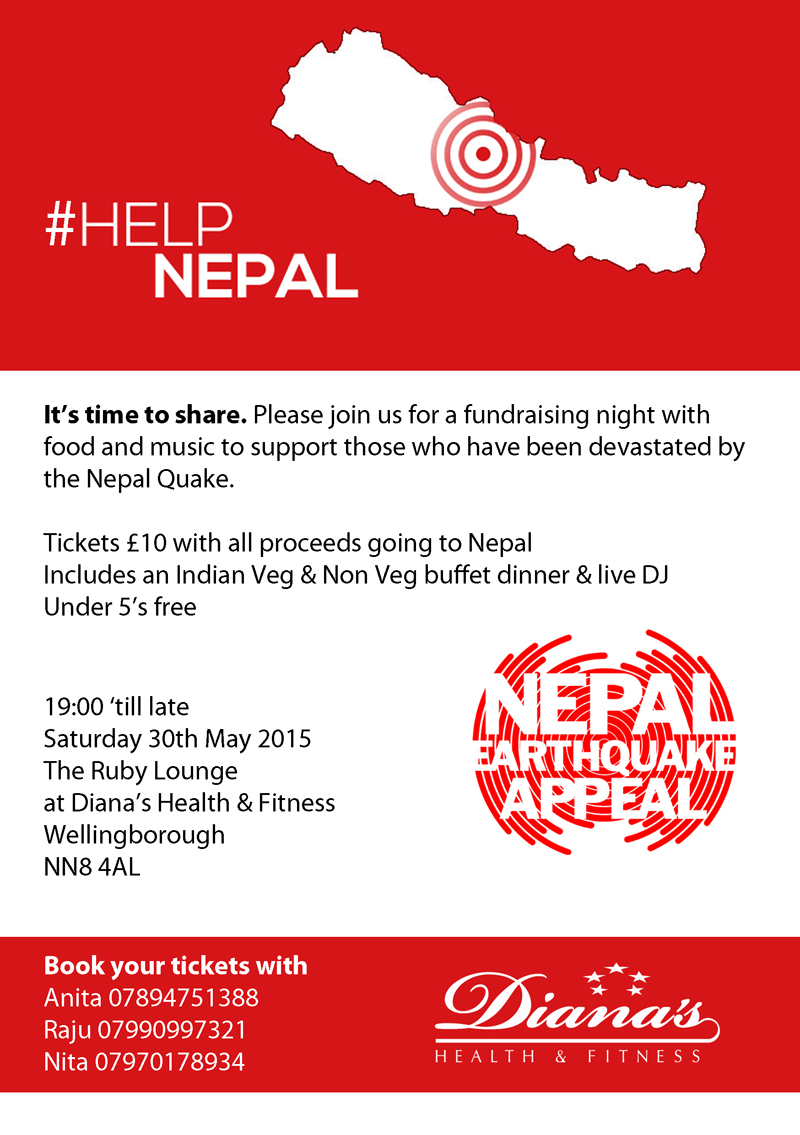 N.B. There are absolutely no admin fees, all money raised goes straight to Nepal: food and music have been provided for free; and our passionate staff have given up their own time to organise this event.