There are more than 100 classes for you to choose from to keep your fitness regime varied and interesting. From a full on HIIT class to finding peace and tranquillity at one of our Yoga sessions, take a look below to decide which classes work for you.
HOW TO BOOK
All classes can be easily booked on our FitSense App via your phone. Here you'll also be able to view the latest timetable, check-in to classes or cancel bookings if you're unable to make it. FitSense will automatically add your class bookings to your phone calendar, helping you organise your diary too.
Download the FitSense App at the Apple App Store or Google Play.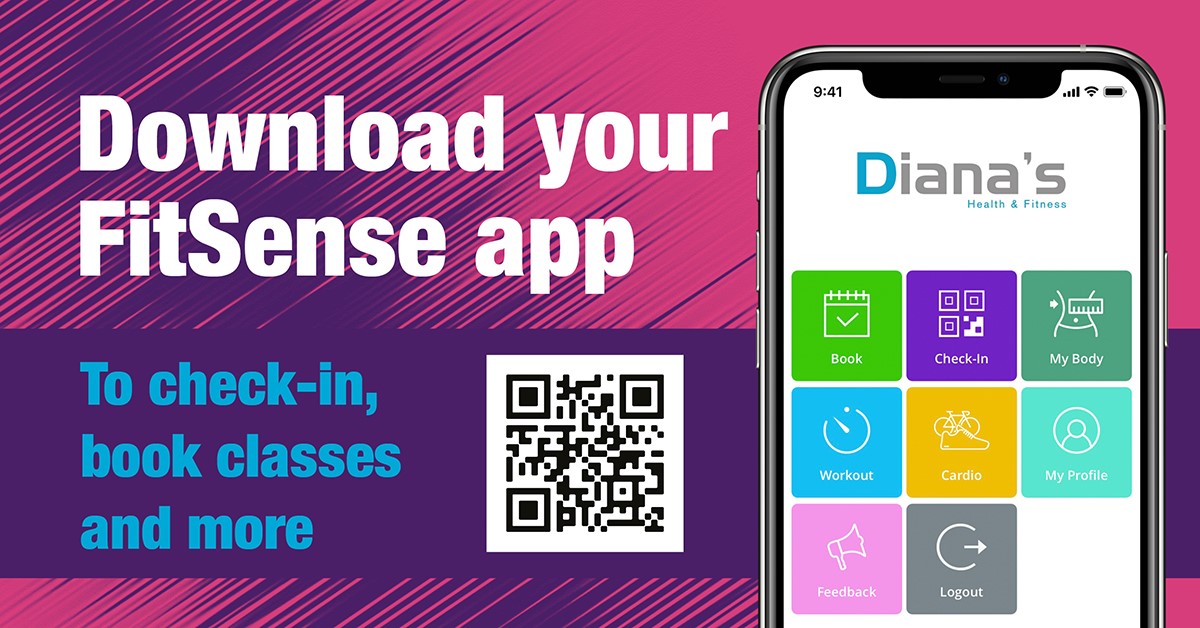 WHAT PEOPLE ARE SAYING
Emma Stills
I first started doing HIIT classes with Miri about 2 years ago. Since then I've lost 2 stone. Just over a year ago I started doing PT sessions with him and I have become much stronger. My sessions with him are hard and during the whole 30 minutes I hate him and he is my least favourite person! But when it's over I know that he has pushed me to help me get the best out of myself.
He helps keep me on track with what I eat too and when I'm not so good he makes sure I know about it!!! But honestly, without him, I wouldn't be anywhere near as strong or as healthy as I am now.
—
A Diana's Member
I joined the gym in February 2013 as I needed to lose weight, over the years I had a few memberships at gyms around the county, Virgin, Banatyne's and the list goes on, but I never really achieved anything at them because I never really felt as if I belong. However since joining Diana's Health & Fitness, I have felt right at home, I love going to the gym now it's no longer a chore. Everyone was and still are so welcoming and very encouraging; Trace especially has changed my life I enjoy her Pilates classes so much as I know they are working because since February I have lost a stone in weight. I feel free again, not only do I not look 50 years old I don't feel it anymore.
Paulette Gibbons
Great friendly welcoming staff. Equipment maintained to a good standard. Class timetable suits different interest and fitness levels. Diana's gets a five star rating from me!