At Diana's we welcome every age, shape, size and fitness level. We don't believe in fad diets or 'get fit quick' schemes.
We are here to help you get fit for life.
By adopting positive, life-changing habits you will find it easier than you can imagine to get fitter and healthier.
Using the Smart Start system. our members are all treated to free health checks and bespoke fitness programmes, which are regularly updated by our friendly gym team. Our gym is kitted out with innovative and cutting-edge equipment by leading companies including Technogym™, Powerplate™, TRX™, ViPR™ and more.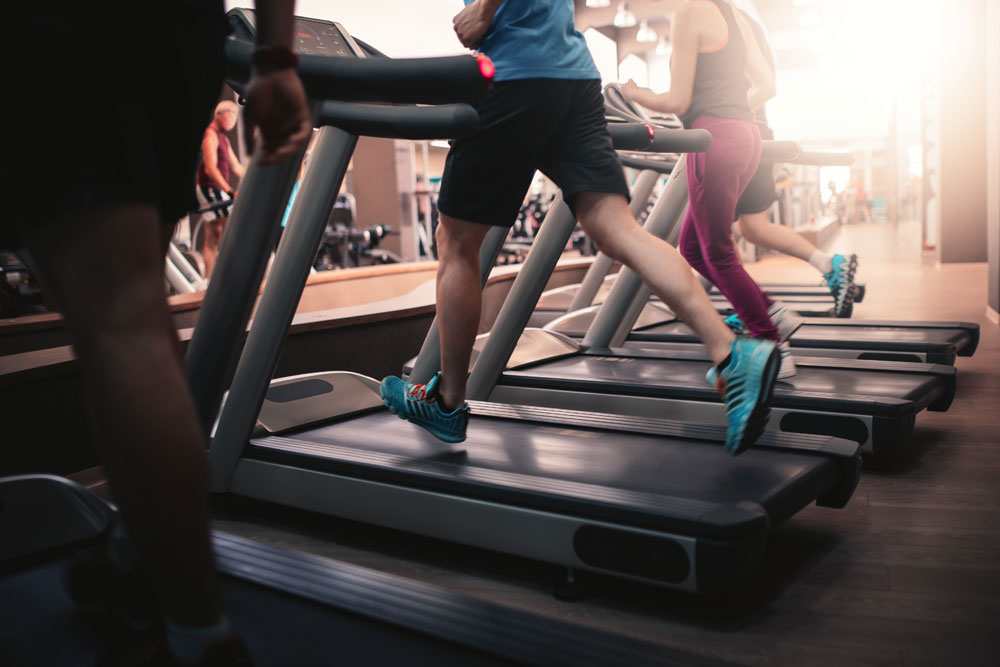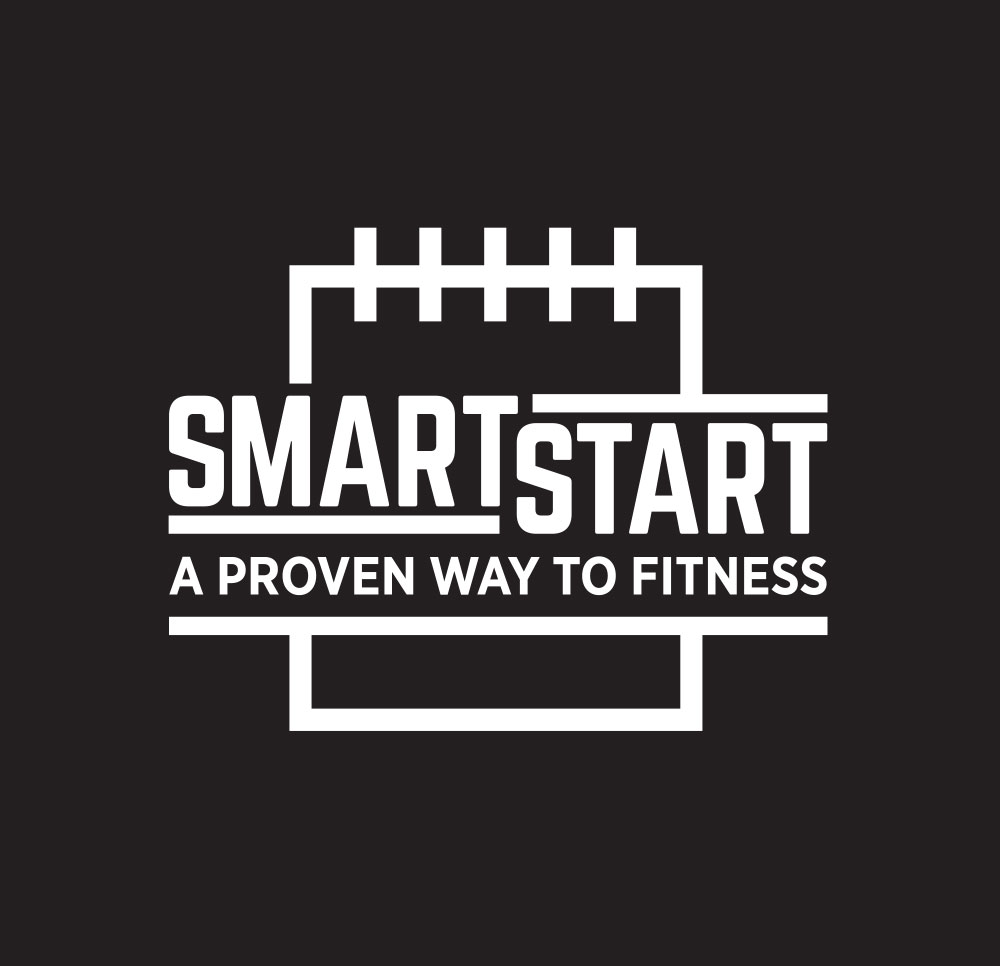 SMART START
A tailor-made workout that is designed to get YOU on the right path on YOUR fitness journey.
A six-week programme that is perfect for everyone. From the fanatical gym user to those who are new to the gym environment, haven't exercised for a long period of time or even returning from injury.
We will support you to ensure that your first steps into fitness are not your last. With ongoing reviews of your bespoke programme, we will help you achieve your fitness goals.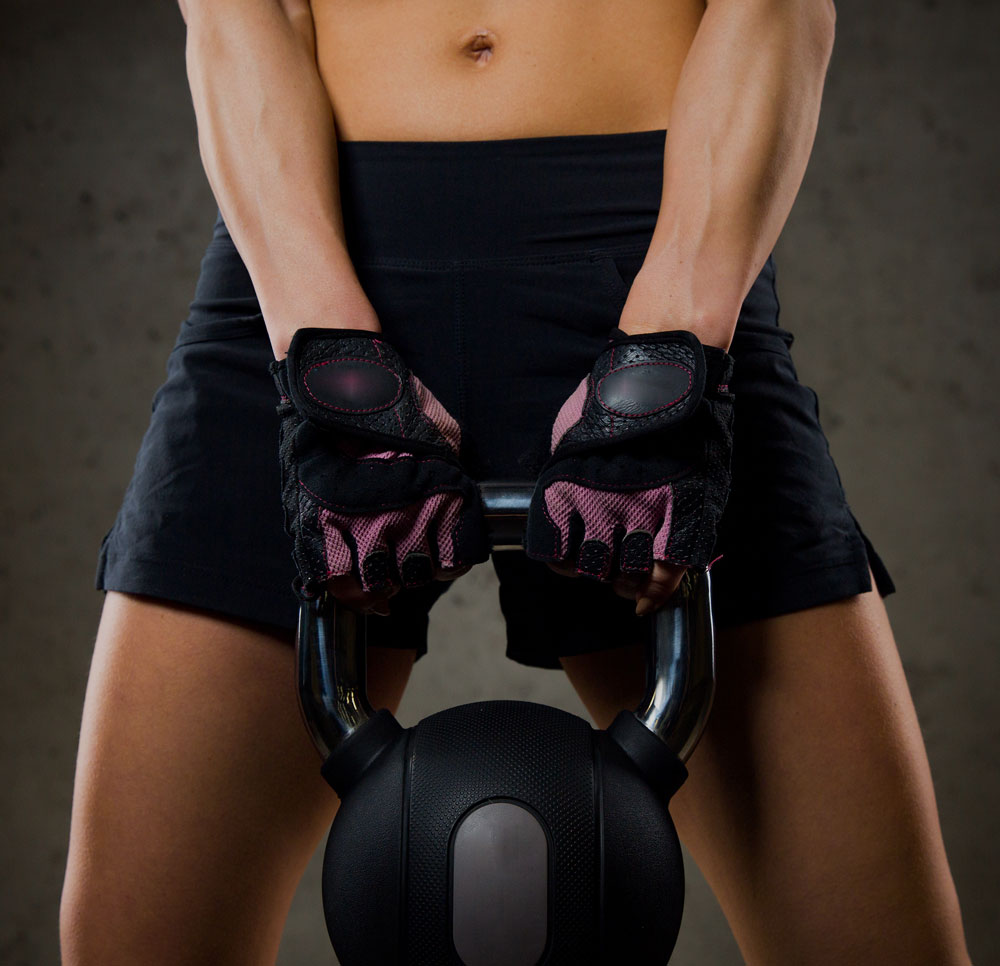 KETTLEBELLS
A kettlebell is ideal for developing your fitness, endurance, balance, agility and overall strength.
Using the kettlebell with swinging movements and release moves helps to burn fat and strengthen your tendons & ligaments to make your joints tougher and less likely to be injured.
Sculpt your body with an all over workout.
With an almost unlimited variety of exercises, the kettlebell is one of the most versatile tools in the Gym.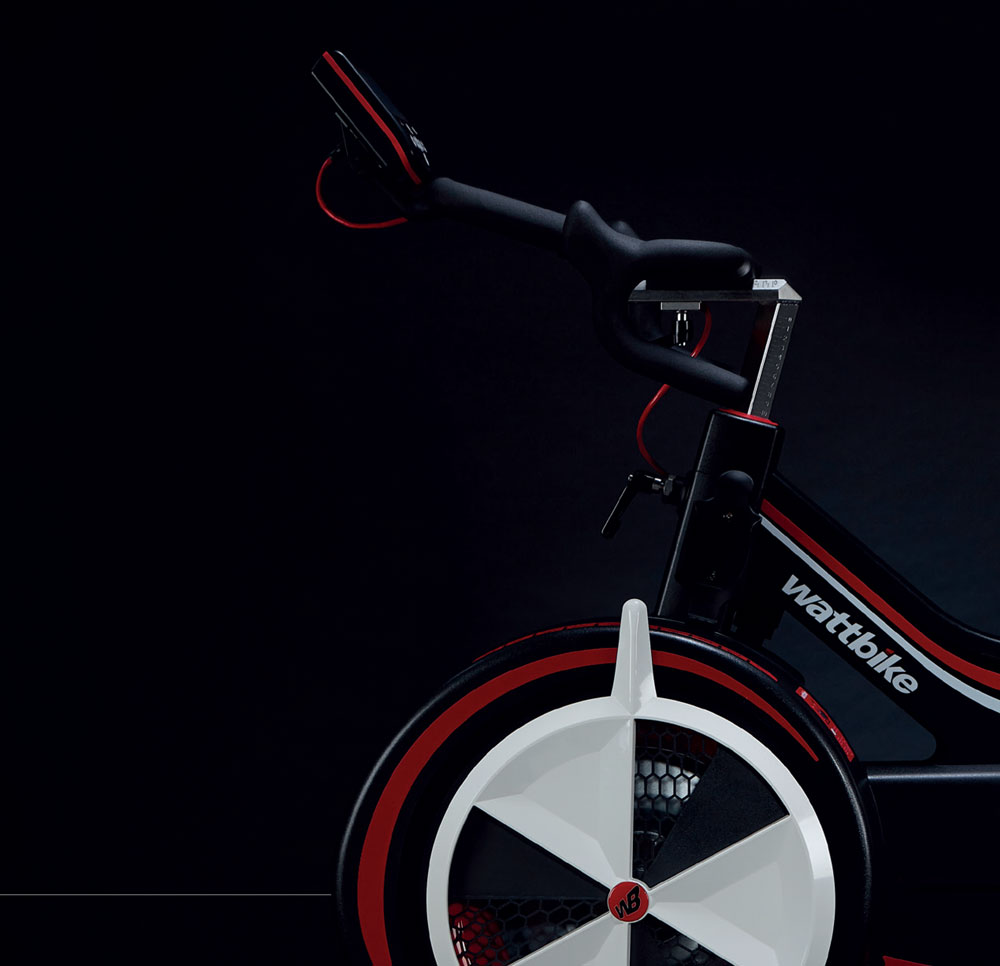 WATTBIKE™
The Wattbike™ brings all the sensation of road cycling into the Gym. It also analyses your ride and feeds back your data to help you improve.
Your foot's progression is measured 100 times during EACH pedal revolution, and this data gives you an insight into your strengths and weaknesses that you've never had access to before.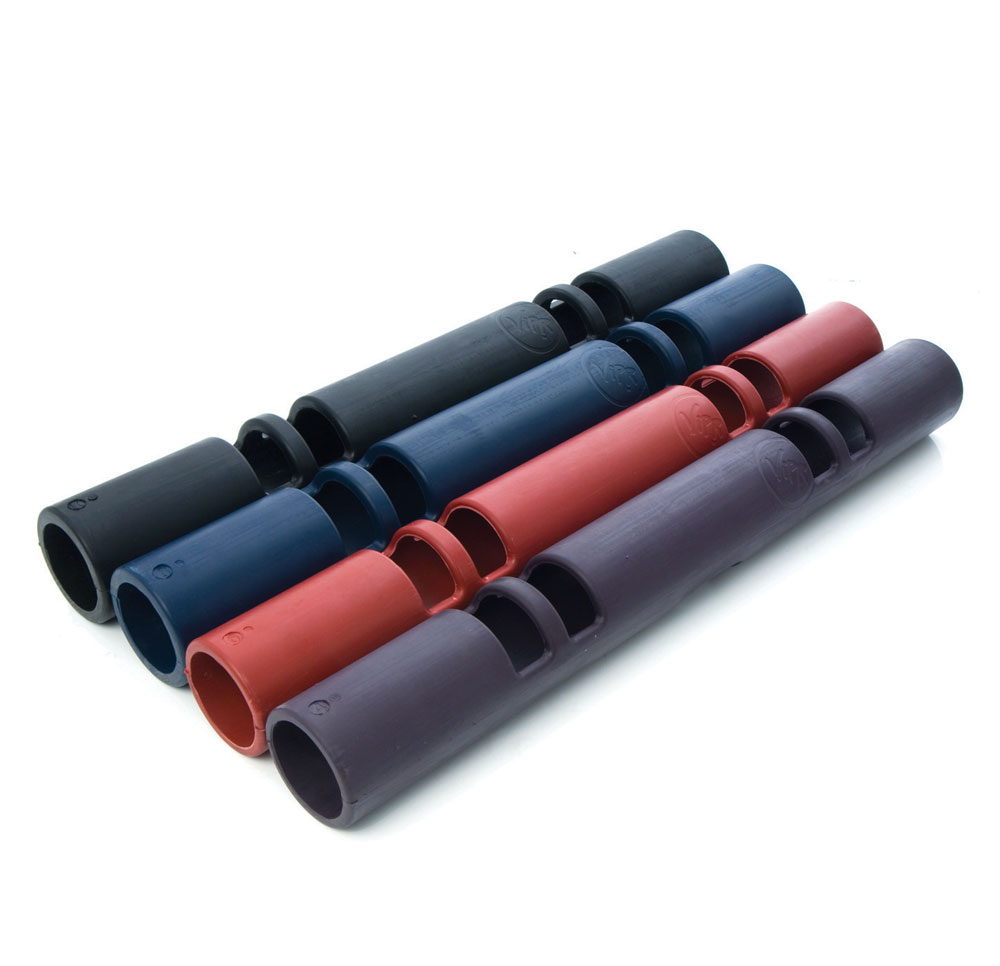 ViPR™
VITALITY, PERFORMANCE AND RECONDITIONING (ViPR™) are weighted rubber cylinders that help to bridge the gap between movement and strength training. 
The ViPR™ combines movement with load; it works your entire body with each movement, burns fat, enhances your performance and improves vitality.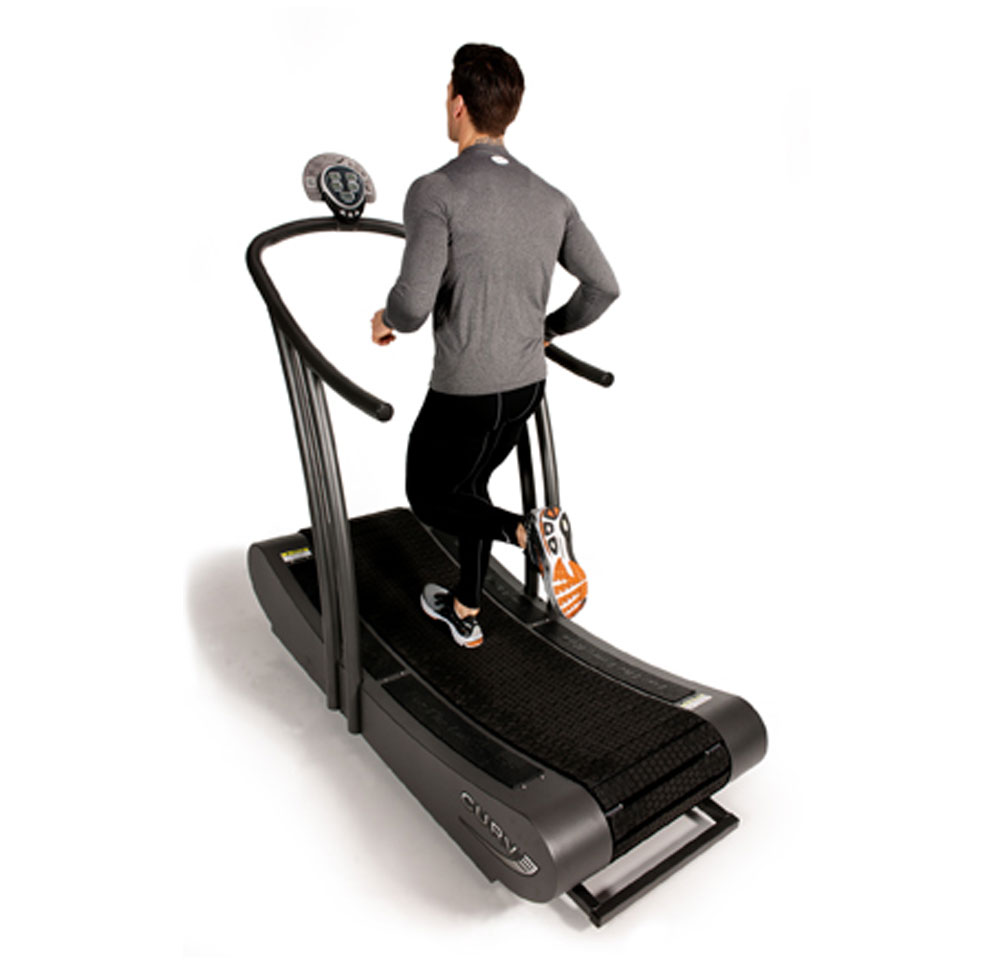 WOODWAY CURVE™
The Woodway Curve™ is a treadmill that YOU power. There are no buttons, no electrics and no shortcuts, just YOU!
The unpowered treadmill is proven to burn 30% more calories than any other treadmill. Just walking on a Woodway Curve™ gives you the same cardio workout as running would on a normal treadmill.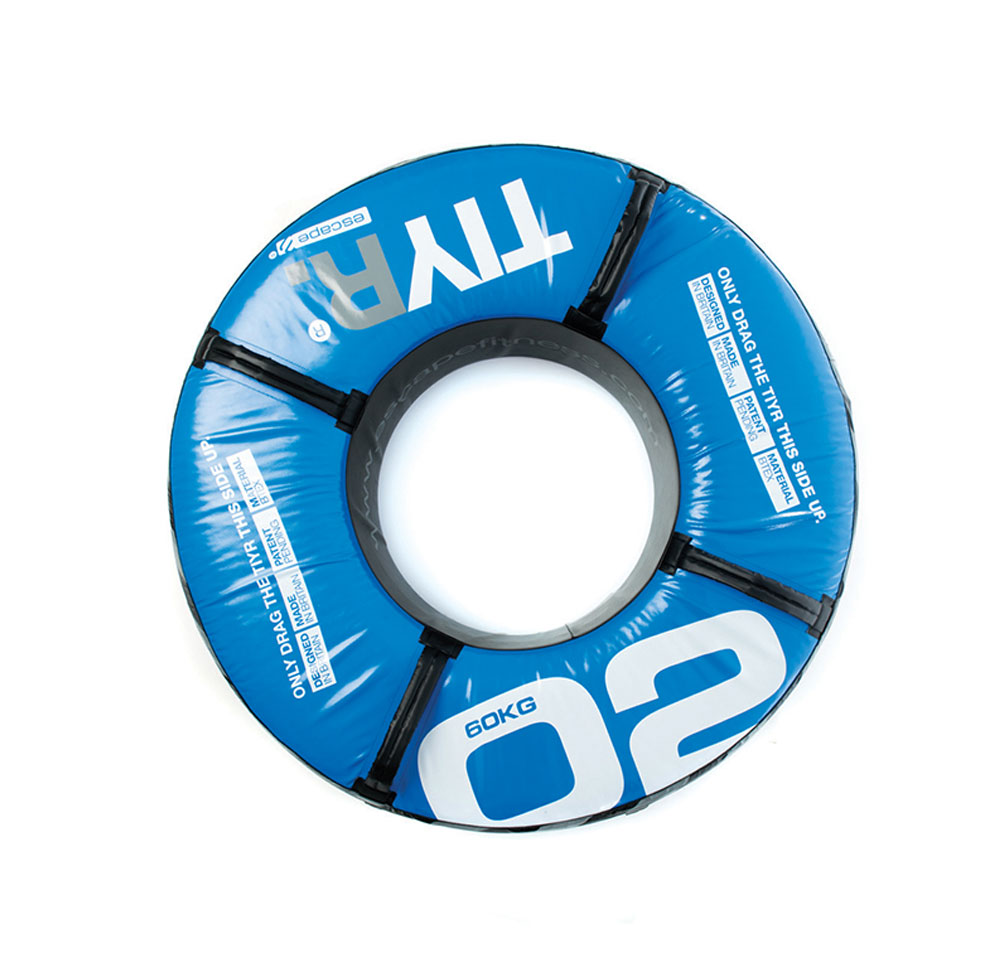 TIYR™
The TIYR™ is super tough, just like a real tyre that you flip, jump, drag and hit. Release your anger; the TIYR™ won't hit you back.
Regularly used during Bootcamps, PT sessions, group training or just to get something off your chest, bounce free and sculpt your body the old-fashioned way.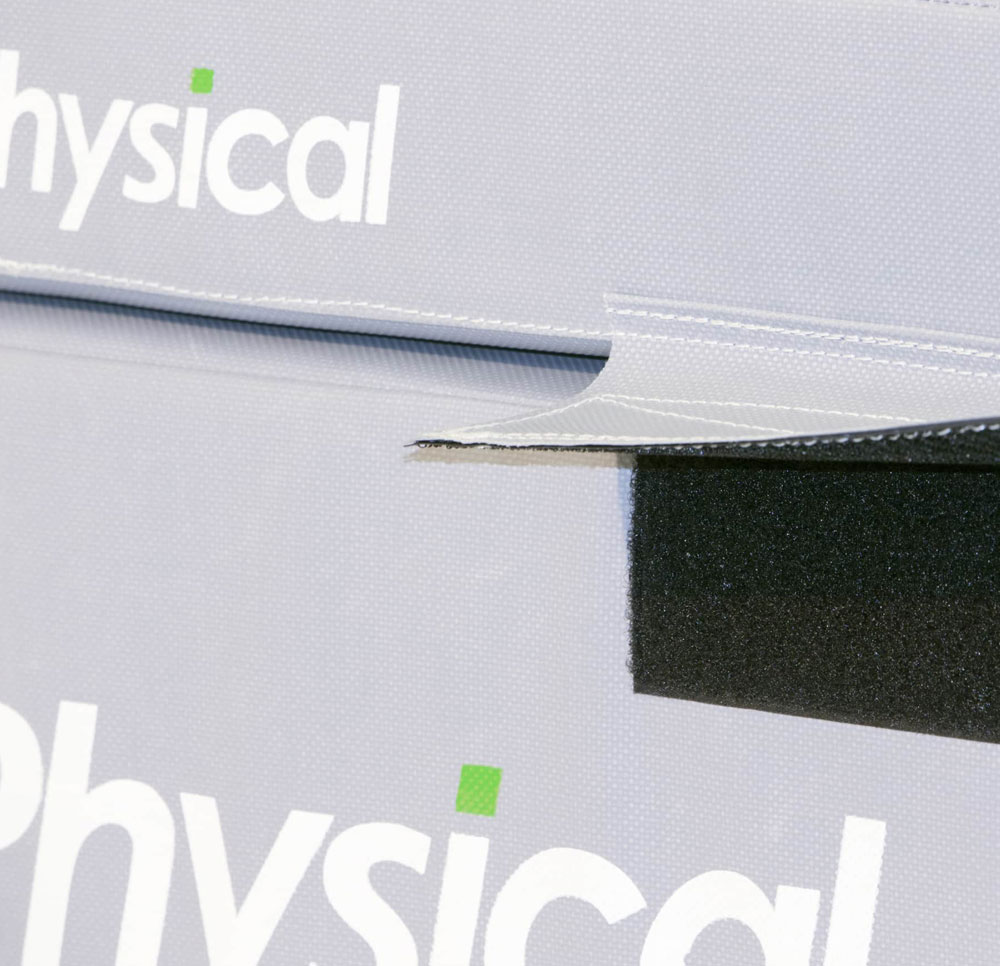 PLYO BOX™
Take your jump training to the next level with these challenging exercise platforms. These stacking high-density foam boxes can set to different heights from 3 – 39″ to allow different progression and regression options.
Plyometric exercises work your muscles hard in short bursts of time. From jumping to push-ups, step-ups to dips, the Plyo Box ensures that different muscles are worked to challenge your body, increase your power and build your strength.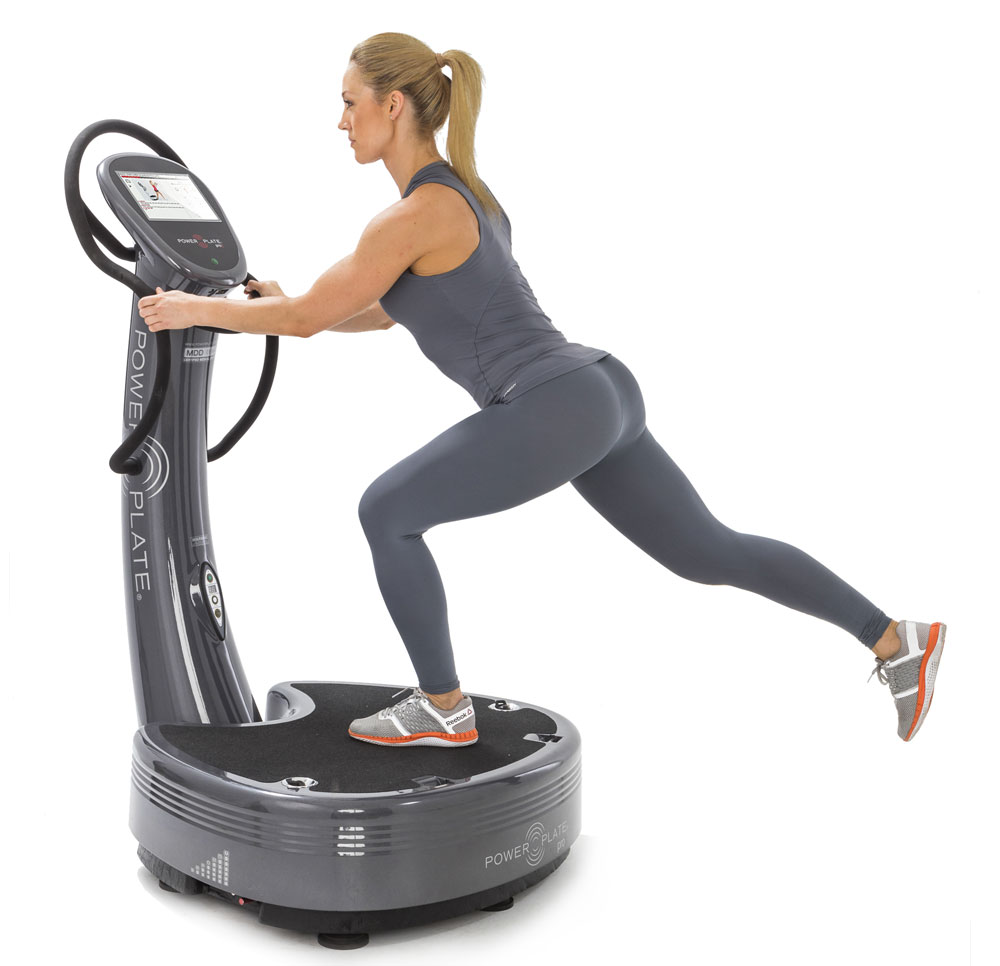 POWERPLATE™
The ultimate in accelerated training (also known as vibration training). 
Achieve functional training results like never before (in half the time of traditional programs). The Power Plate™ is recognised by the medical profession as improving flexibility, your range-of-motion, strength and power and is effective for reducing the risk of osteoporosis.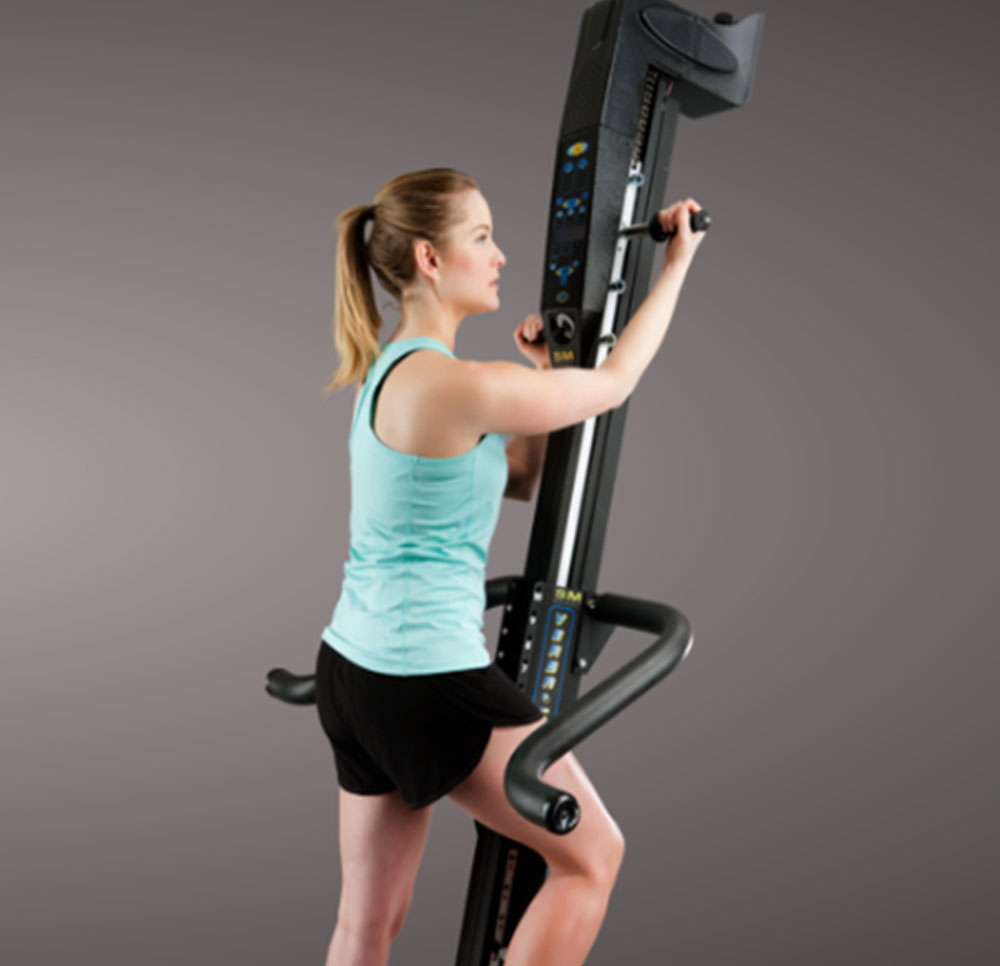 VERSACLIMBER SPORT™
Hill Climbing just got tougher. The Versclimber Sport™ is great if you want to take your fitness levels up to the next level.
It can be adjusted to fit all body types in a low-impact, high calorie burning workout (up to 200% more calories than a comparable treadmill workout) uses all four limbs to mimic the effects of climbing.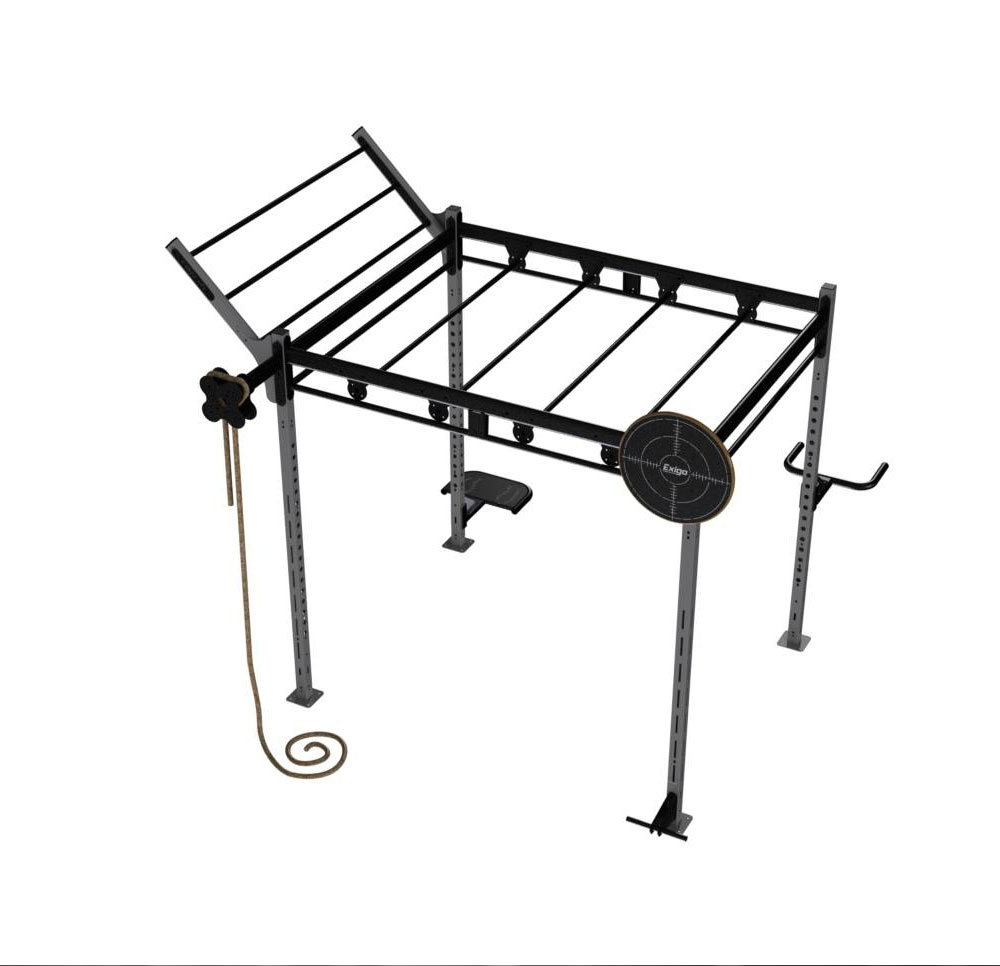 RIG™
At the core of our Functional Training area, the Rig™ can be used by multiple users to complete a limitless number of functional training exercises.
Making use of monkey bars, battle ropes and the dipping station (amongst others), the Rig™ keeps your training interesting, exciting but most of all, fun.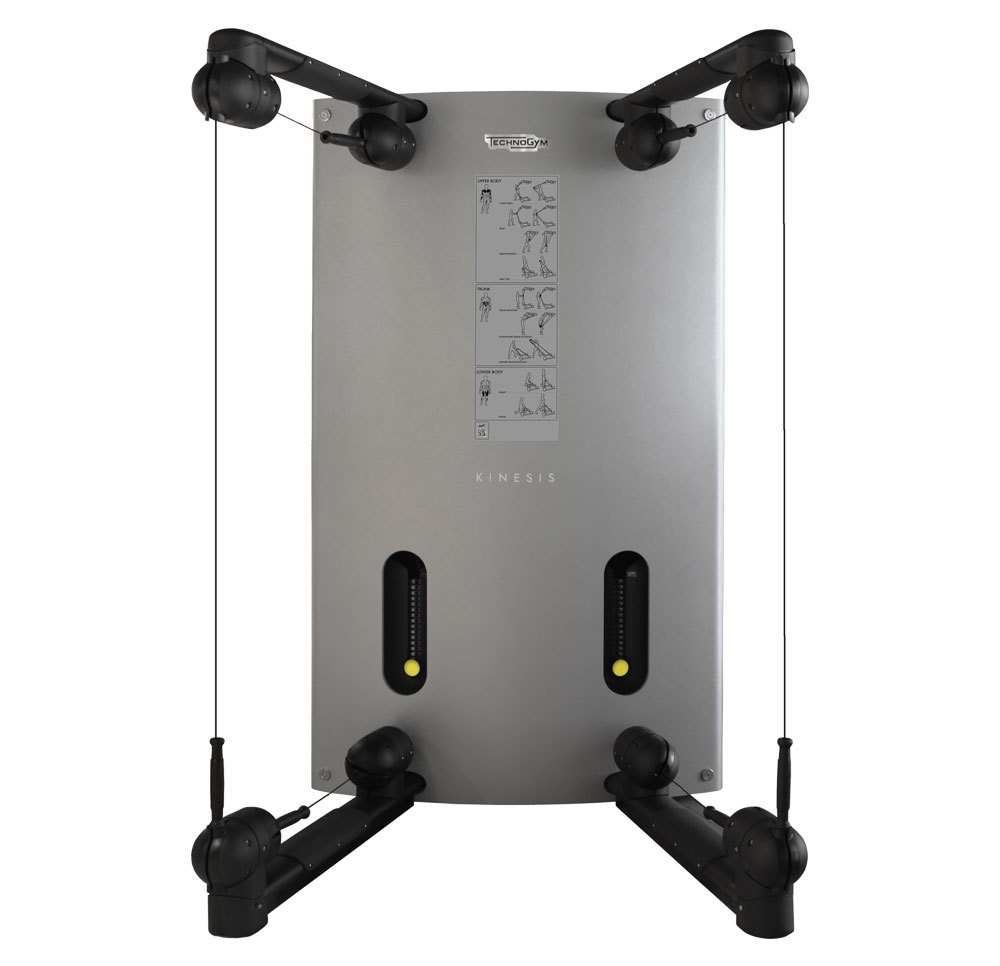 KINESIS® - ONE
Kinesis® One is a single, stand-alone station that provides resistance across three planes of movement. 
Explore a range of natural movements under an appropriate load on target areas making it an ideal tool for use during your personal training sessions. It's also certified to medical standards, so it's great to help with rehabilitation goals too.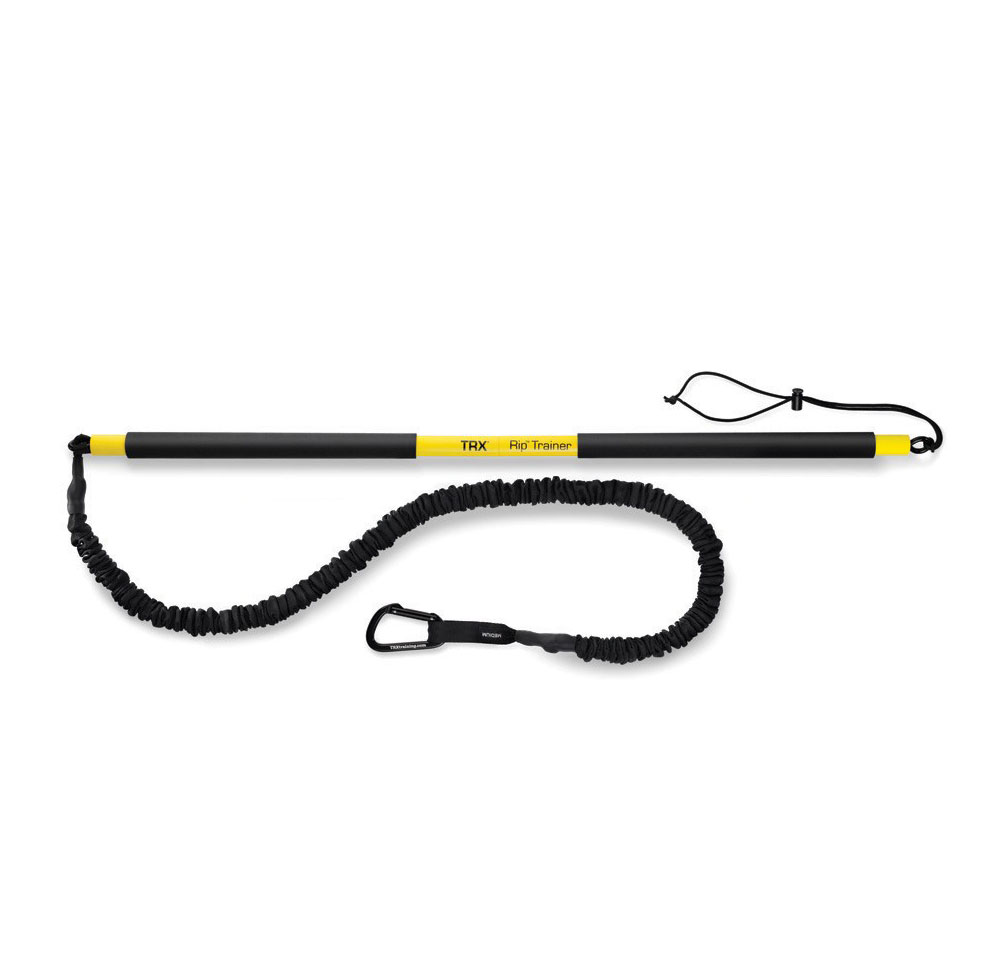 TRX™ RIP TRAINER
The TRX™ Rip Trainer strengthens your core and develops power using a resistance cord and weighted bar to create rotational movements that mimic the way your body moves naturally. 
Challenge, then build your core strength with asymmetric loads working to burn calories and increase your cardiovascular endurance.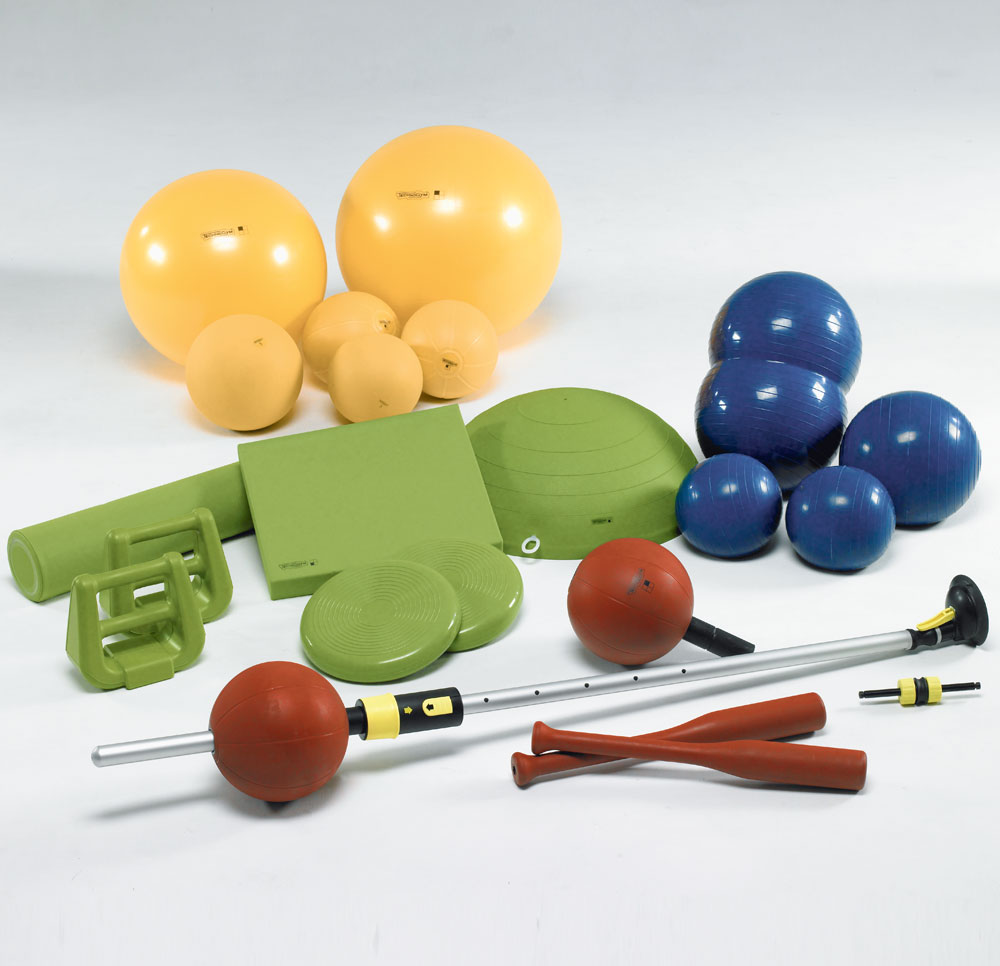 TECHNOGYM ARKE™
ARKE™ is a brilliant solution for core and bodyweight training integrated into Diana's wellness space.
ARKE™ kit progressively helps you to improve your physical movement skills and increase your fitness levels. The tools also help with freedom of movement by improving your coordination, stability, balance, flexibility, strength, speed, agility, reaction time, cardiovascular and respiratory capacity… and breathe!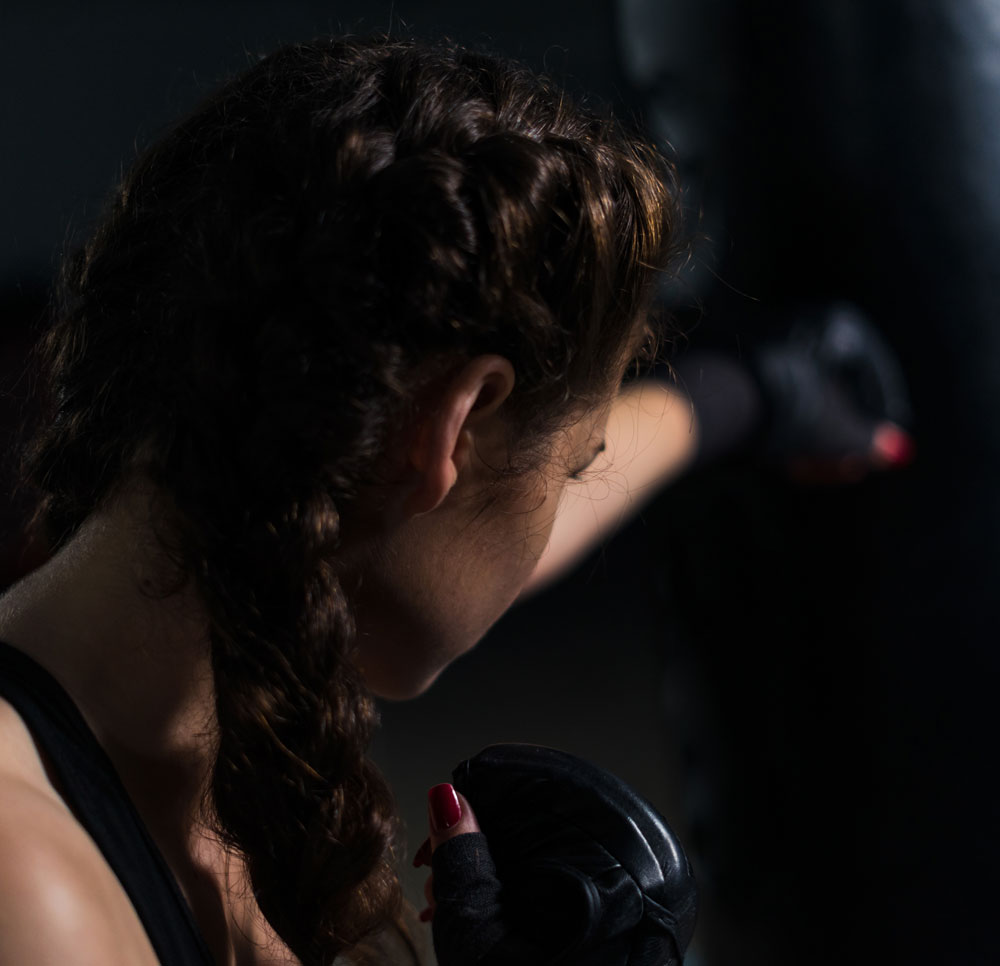 HEAVY PUNCH BAG
Reap the benefits of Heavy Bag Training to improve your boxing technique, aerobic fitness, power, coordination, core stability and practice your self-defence skills too.
Take out your frustration and relieve stress with the Heavy Punch Bag in Diana's gym now.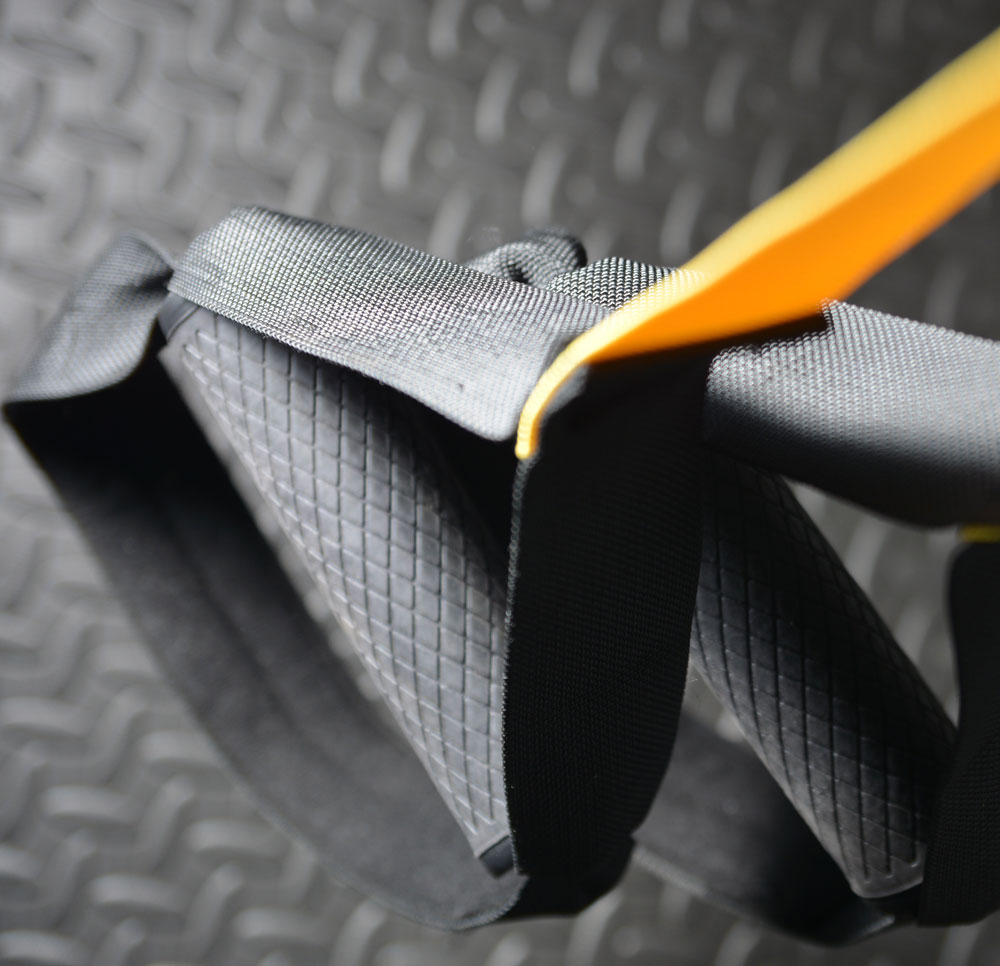 TRX™ SUSPENSION TRAINER
The TRX™ Suspension Trainer gives you the perfect, full body workout, challenging your core, stability balance and flexibility.
Reach your goals using your own body-weight and gravity to perform more than 300 individual exercises. You have total control over the difficulty of your workout based on your body position. The TRX™ improves cardio, strength and endurance.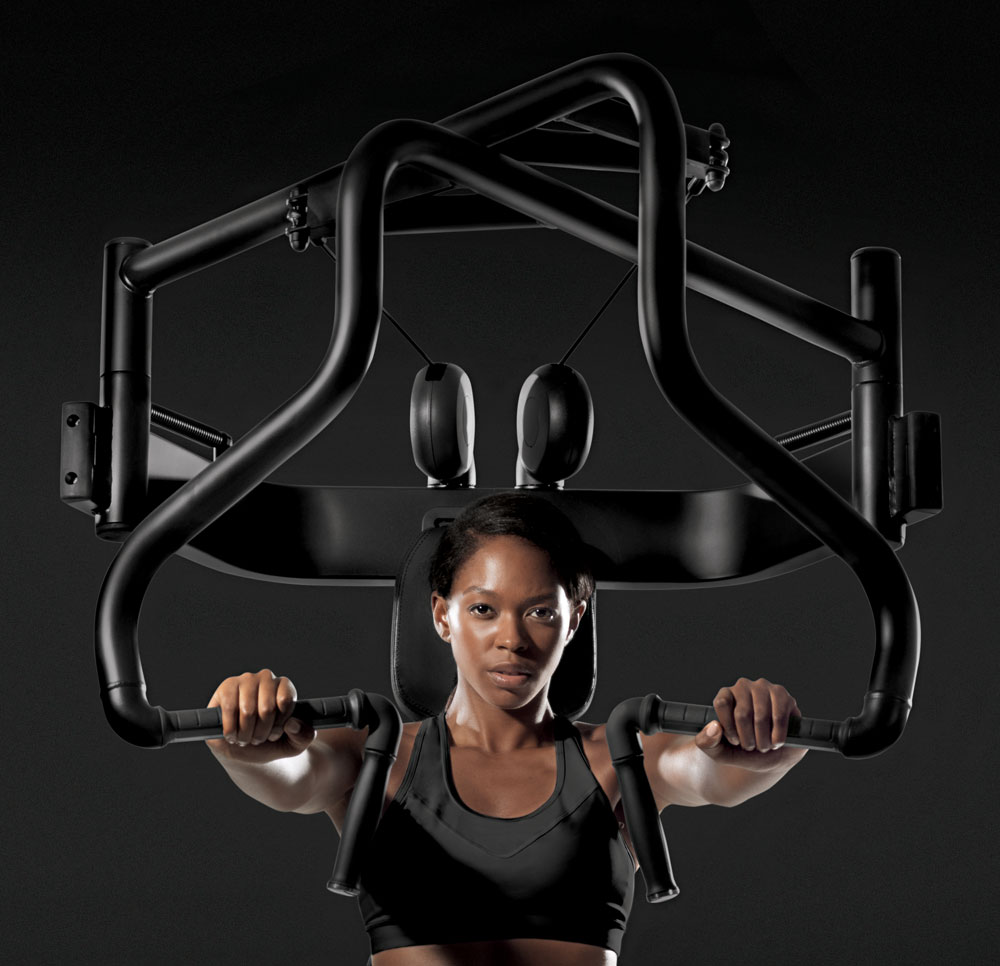 RESISTANCE TRAINING
Diana's are proud to boast a wide range of the latest Technogym™ weight training machines which let you put the emphasis on the area that you most want to train.
Our plate loaded training equipment is also ideal for working on building muscle tone and improving your endurance.
All of Diana's kit has been engineered to be as simple and comfortable to use as possible, whilst giving you the benefit of a structured workout.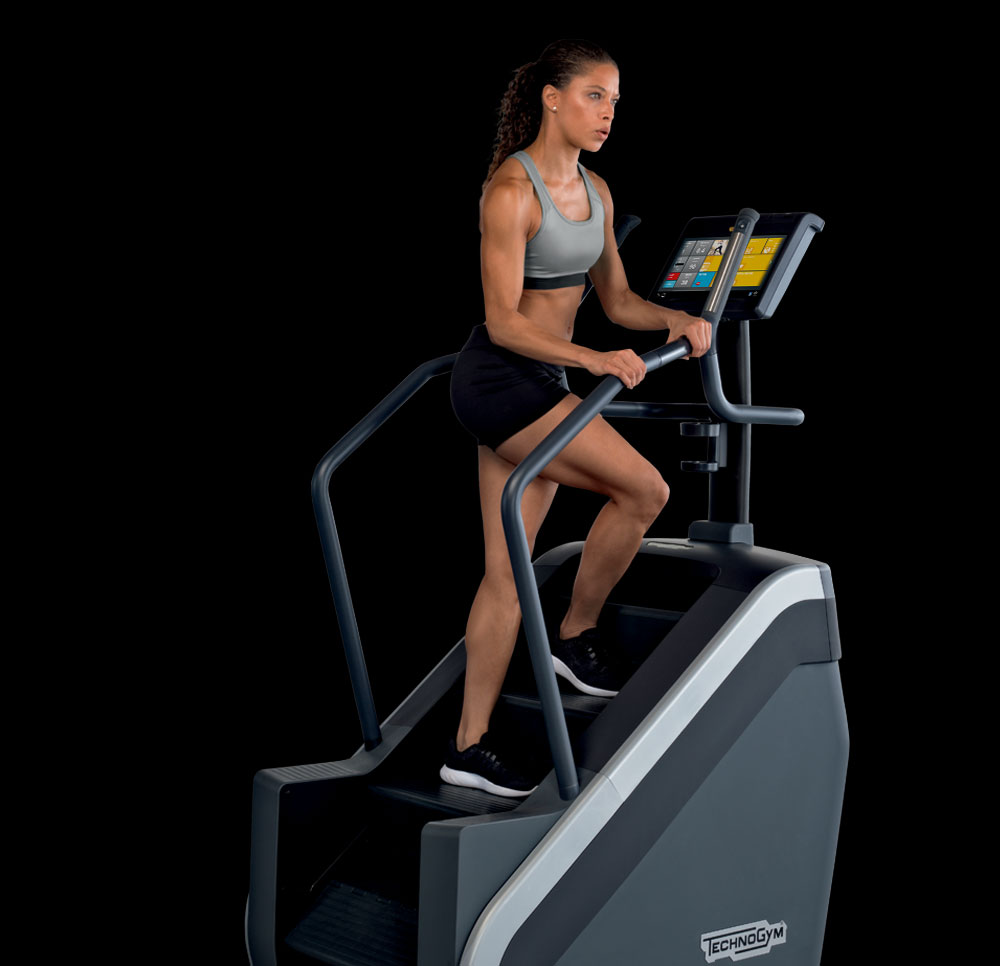 CV TRAINING
Get your heart rate up, increase your blood circulation and burn fat with Diana's range of CV equipment. The Gym is stacked with a range of over 30 different Technogym™ and Concept 2™ cardiovascular machines. 
With equipment like the Excite® Climb UNITY™, the EXCITE® RUN 1000, the EXCITE® VARIO, the EXCITE® SYNCHRO, the EXCITE® RECLINE, the EXCITE® TOP, EXCITE® BIKE and the Concept 2™ Rowers & SkiErg to choose from, you can be sure that your cardio routine is varied at the very least.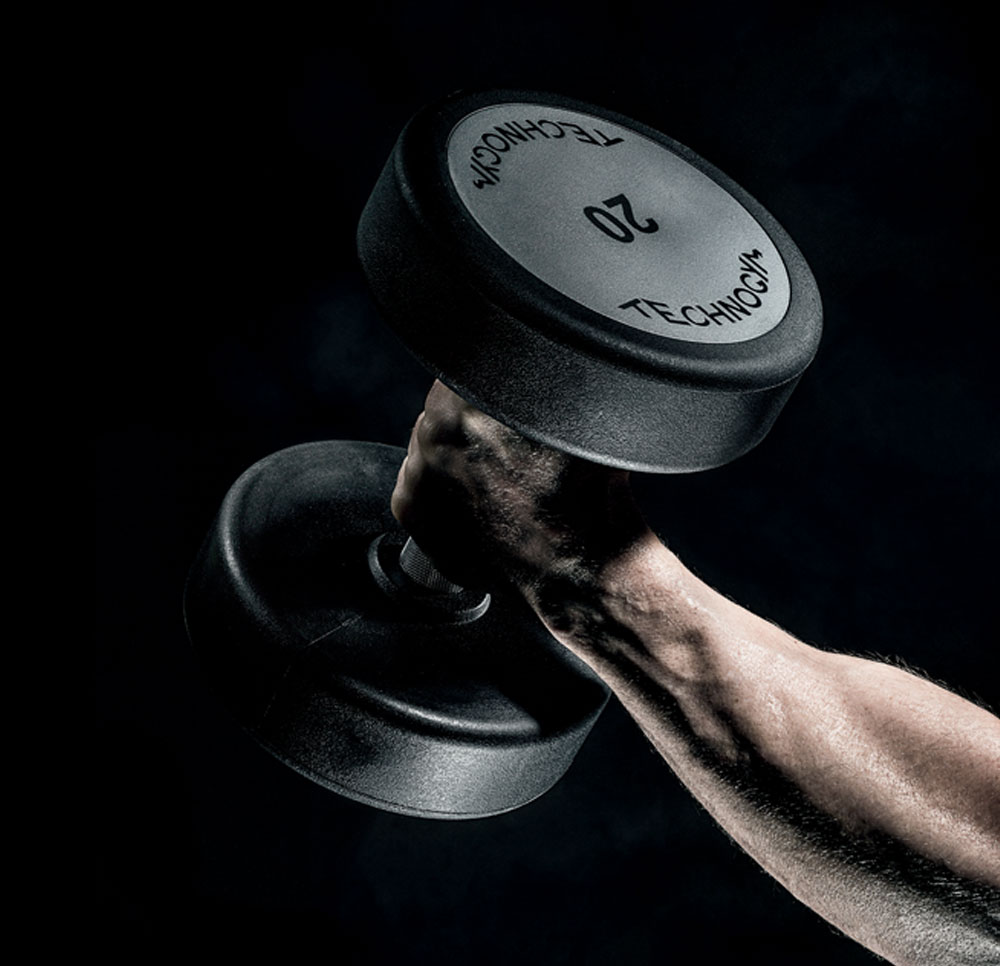 Free Weights
Free weights are paramount to a good muscular workout and Diana's kit comes from the proud official supplier to the Olympic and Paralympic Games for the past 20 years, if it's good enough for Olympians, it's good enough for us.
With dumbells ranging from 1-50kg, over a 1,000kg in Olympic plates, our deadlift training zone, squat rack, smith machines, cable crossovers, flat and incline adjustable benches and preacher curl you won't be left searching for the right kit.
At Diana's we are committed to having a positive impact on your life. That is why our Gym Team are also dedicated to helping you, but sometimes you need a little more help…
Our expert, high energy PT sessions, bespoke to every member, are packed with nutritional solutions and effective training techniques.
Diana's employ highly qualified male and female personal trainers so you can choose the one that is most suited to you. Click below to find out more or ask at Reception the next time you visit.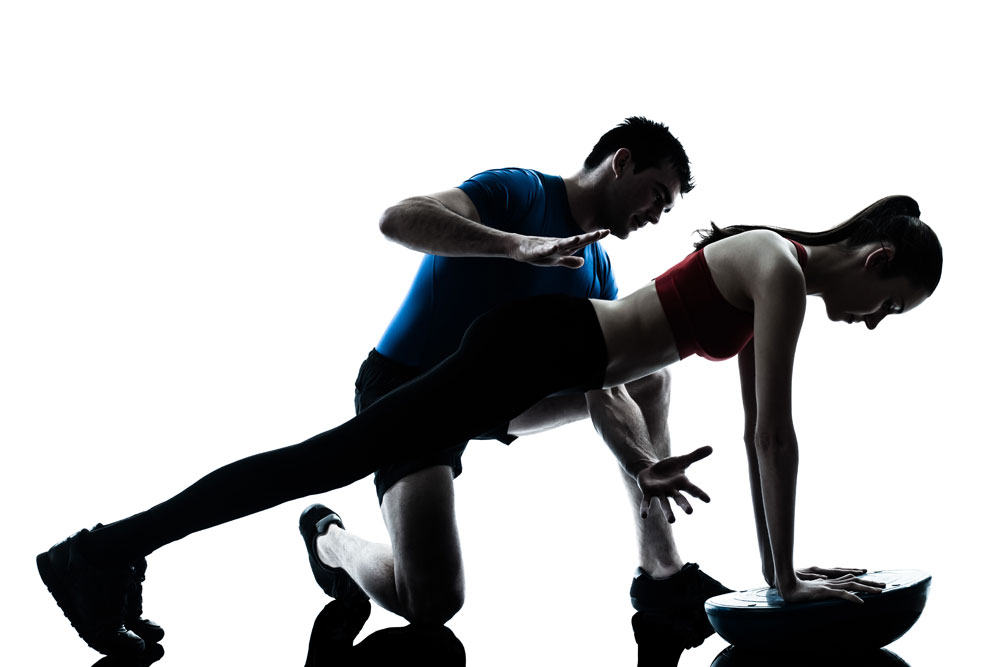 Diana's is packed with the latest equipment, brilliant facilities and expert trainers & coaches. But that isn't all…
Being a member of Diana's gives you access to all that, of course as you would expect with any Health & Fitness club. But the single reason above everything else is the atmosphere here. We are a community. We all help each other to achieve our goals, conquer our fears, stay fit and SOCIALISE!
The only way to experience that atmosphere and become part of that community is to pop in and see for yourself. What are you waiting for, contact us now to book a guided tour and FREE taster day.
Set, Aspire, Achieve
100%
WHAT OUR CLIENTS SAY
A Diana's Member
I joined the gym in February 2013 as I needed to lose weight, over the years I had a few memberships at gyms around the county, Virgin, Banatyne's and the list goes on, but I never really achieved anything at them because I never really felt as if I belong. However since joining Diana's Health & Fitness, I have felt right at home, I love going to the gym now it's no longer a chore. Everyone was and still are so welcoming and very encouraging; Trace especially has changed my life I enjoy her Pilates classes so much as I know they are working because since February I have lost a stone in weight. I feel free again, not only do I not look 50 years old I don't feel it anymore.
Andrew Swettenham
I wanted to drop a line to you to compliment you on the excellent facilities at Diana's Health & Fitness. The site is always extremely clean and the staff in particular Lucy Bedford very welcoming. Both myself and my fiancé really enjoy visiting the Gym and look forward to the future with you.
Paulette Gibbons
Great friendly welcoming staff. Equipment maintained to a good standard. Class timetable suits different interest and fitness levels. Diana's gets a five star rating from me!
Leanne Knighton
Love, love, love the new equipment. So easy, motivating and will occupy my mind whilst I get moving. Brilliant investment. After 4 years off, I feel confident I can get back on it. Staff were lovely and helpful too. Thank you.
Katie Fuller
Best gym I've been to ever. Lovely, friendly atmosphere, you really feel included and get to know all the staff. You won't catch me moving gym! New equipment is fab! Can watch TV on the go! Win!
Kelly Anderson
I was really daunted about joining a gym where I didn't know anyone and feeling awkward and like everyone would be looking at me as I'm not fit at all (yet) but this gym is not like that at all. The staff are all really friendly, the instructors and gym team are amazing!! I feel really comfortable here and have loads of help and tips on how I can reach my goals. Would highly recommend people giving it a try, you will love it!
Groupon User
A nice gym, not too busy that you can't use all the equipment. I go there and don't feel that I'm being judged by other gym users or staff which is really nice. I would recommend this gym.
Bernice Rose
All the staff are friendly, helpful and welcoming. Best gym so far.
Sam Balment
Started a couple of months ago and now there most days. Good gym, nice pool and friendly staff.